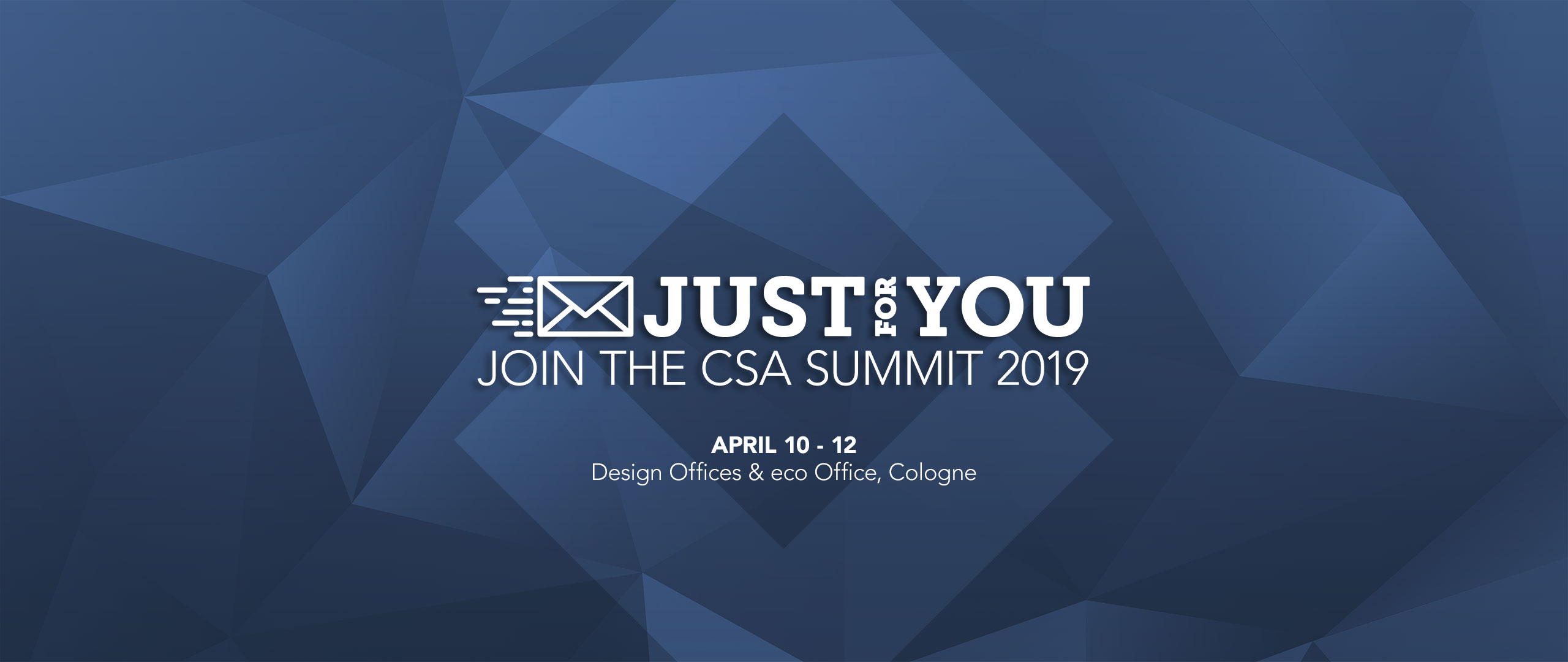 On the 10-12th of April EmailSuccess is attending the CSA Summit 2019 in Cologne. We're excited to once again be sponsoring the event.
At the Summit, marketers, technical experts, email deliverability experts and technology vendors will all meet together to explore and discuss a wide range of topics related to email.
The theme this year is "Email Just For You", and will focus on the following questions:
What will KPIs look like in email marketing in the age of artificial intelligence?
How can customer feedback be efficiently integrated into email campaigns?
What are mailbox providers currently working on to make emails even more relevant and to support e-commerce?
If you're interested in learning more about these topics, or would like to meet with one of our experts directly at the conference, you can register here.
See you in Cologne!
Meet us at the CSA Summit 2019
ultima modifica:
2019-04-04T11:51:26+02:00
da