THE BEST EMAIL SERVER SOLUTION
High Performance Mail Transfer Agent for your business




GET A TASTE OF SUCCESS!
Fill the form and our specialist will get in touch to configure custom solutions for your business FREE OF CHARGE.
THE EMAILSUCCESS DIFFERENCE
With EmailSuccess your communication goes exactly where you expect! With over 15 years of experience in Email Delivery solutions, we can give you all the tools that you need to build or improve your reputation and get your email delivered to the inbox.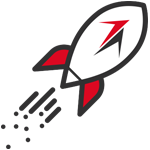 TOP PERFORMANCE
Our email server is designed to deliver high volumes of messages giving you full control over Speed, Latency and Reliability.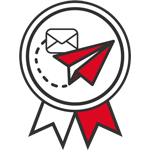 HIGH DELIVERABILITY
Reach your target easily with our SMTP. We ensure that your email has the best chance of avoiding spam filters and landing in the inbox.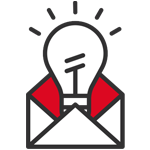 ADVANCED INTELLIGENCE
Optimize delivery by tuning email delivery parameters automatically and in real-time; platform tuning has never been so effective!
Adaptive Email Deliverability
Automate parameter tuning based on individual ISP technical expectations to optimize your deliverability with minimum effort.
Adjustable Speed
Our advanced queuing technology allows you to process high volumes of messages, define specific IP pools and configure priority deliveries.
Advanced Analytics
Analyze your performance via powerful web searching and analityc reports, and feed back all the information to your CMS system.
Compliant Authentication
DKIM signing, SPF and DMARC compliance, input handling rules, dedicated source IPs; everything you need to certify the sender of your messages.
Security & Encryption
Dedicated features to ensure data integrity of messages and full support for TLS encryption, from input interfaces to deliveries.
Easy Configuration
Easy to install and ready to use, It can be integrated with your existing systems with no major changes and minimum effort.
The best MTA solution for senders of any size
What are you waiting for? Fill the form and we'll configure in minutes an SMTP server demo.
DISCOVER ALL FEATURES
Ready to start? Contact us!
Tell us about your next delivery challenge!
EmailSuccess is a leading provider in Mail Transfer Agent solution, specialized in sending millions of emails per hour, with high deliverability rates and low latencies. With over 15 years of experience in Email Delivery solutions, we can help you build or improve your reputation and get your email delivered to the inbox.
We look forward to talking to you!

Our Company
Diennea S.r.l. is active in Italy since 1996. Our headquarters are in Italy, and we have offices in France. During the last 20 years we have acquired a great experience firstly as a system integrator and then as a Digital Marketing and an Email Marketing Delivery solutions company. Since 2000 we developed MagNews, a scalable SaaS and On Premises software for the creation, management and integration of multi-channel direct marketing campaign via email, SMS, fax and custom channels used by thousand of customers worldwide.
Smtp Server
ultima modifica:
2016-09-30T12:40:49+02:00
da