Email Marketing Conference: Meet EmailSuccess at M@ilcon 2018
Email Marketing Performance & Deliverability Conference
Caesars Palace Las Vegas | January 6, 2018 |

Table 37
Why EmailSuccess
With EmailSuccess your communication goes exactly where you expect! With over 15 years of experience in Email Delivery solutions, we can give you all the tools that you need to build or improve your reputation and get your email delivered to the inbox. EmailSuccess is an advanced SMTP Server (MTA) derived from the techology and the expertise accumulated in years of exchanges with the ISP and ESP worlds, built from the ground up to handle the most critical reliability, performance, security, and deliverability requirements.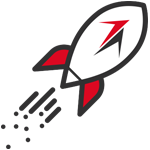 TOP PERFORMANCE
Designed to deliver high volumes of messages giving you full control over Speed, Latency, Reliability and Deliverability parameters.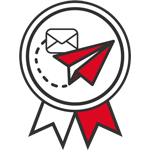 HIGH DELIVERABILITY
Reach your target contacts easily. We ensure that your email has the best chance of avoiding spam filters and landing in the inbox.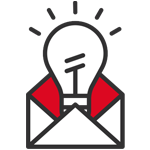 ADVANCED INTELLIGENCE
Optimize delivery by tuning email delivery parameters automatically and in real-time; platform tuning has never been so effective!
Book a Business Match for Free
Book a Business Match for Free and skip the queue: we will introduce to you the features of EmailSuccess, the MTA solution for senders of any size.
Fill out the form and let's have a coffee!
BRANDS WHO CHOOSE EMAILSUCCESS

Our Company
Diennea S.r.l. is active in Italy since 1996. Our headquarters are in Italy, and we have offices in France. During the last 20 years we have acquired a great experience firstly as a system integrator and then as a Digital Marketing and an Email Marketing Delivery solutions company. Since 2000 we developed MagNews, a scalable SaaS and On Premises software for the creation, management and integration of multi-channel direct marketing campaign via email, SMS, fax and custom channels used by thousand of customers worldwide.
Email Marketing Conference: Meet EmailSuccess at M@ilcon 2018
ultima modifica:
2017-12-15T16:54:03+01:00
da